Welcome to the online home of the Schuylerville Community Theater!!
—
—
Audition Announcement for…
—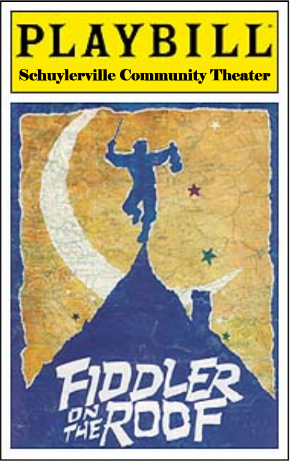 There are roles for men, women, teens and even some children!!
Production dates are April 15, 16 and 17, 2016.
Rehearsals will be held on Sunday afternoons, Tuesdays and Thursdays evenings.
Please visit our
Auditions
page for details!!
---
—
You can also visit us on Facebook by clicking the logo below…

—
—
SCT Officers and Board of Directors 2015-16 Season
President: Lorraine Thompson
Vice President: Andy Greenwald
Secretary: Bonnie Thomas
Treasurer: Donna Hillebrandt
Membership Secretary: Julie Martin
—
Directors:
Suzanne Cohen
Kim Dauphanais
Lisa Greenwald
William Howard III
Michele Peters
Annette Preston
Anna Welfley
—
Attorney:
William Thomas, Esq
—
—
SCT is a proud member of the…

—
---
—
Schuylerville Community Theater
P.O. Box 143
Schuylerville, NY 12871
—
518-695-5480
1
—
—